Book a table at Arens Bar & Grill
A family restaurant located in Ruislip
If you're looking for a full à la carte dining experience, then you're in the right place. Book a table and if you have any questions please don't hesitate to contact us.
Please use our online booking system below to book a table.
General Opening Times
Please Note: Tuesday - Saturday: Kitchen open till 10pm / Drinks open till 11pm
Sunday: Kitchen open till 8pm / Drinks open till 10pm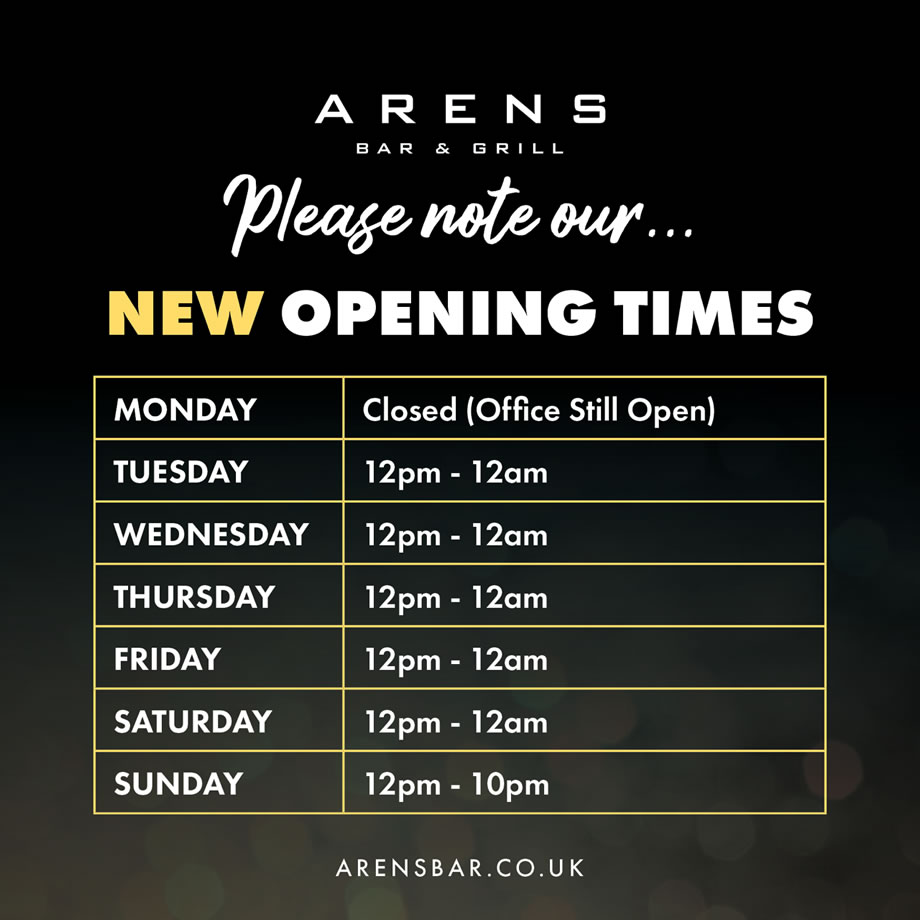 Please read our terms & conditions before booking your table.
YOU WILL NOT BE CHARGED IF YOU ARE REQUESTED TO SUBMIT CARD DETAILS TO CONFIRM YOUR BOOKING. IT WILL BE A PRE-AUTHORISATION. PLEASE READ TERMS & CONDITIONS TO UNDERSTAND IN WHAT EVENT YOU WILL BE CHARGED A CANCELLATION FEE.