Nestled within the spectacular Arens grounds is our highly anticipated "The Stables" lounge. Come, relax and enjoy delicious cocktails, great food and exquisite shisha flavours.
Get in touch

To make an enquiry or ask us a question message us via Instagram here.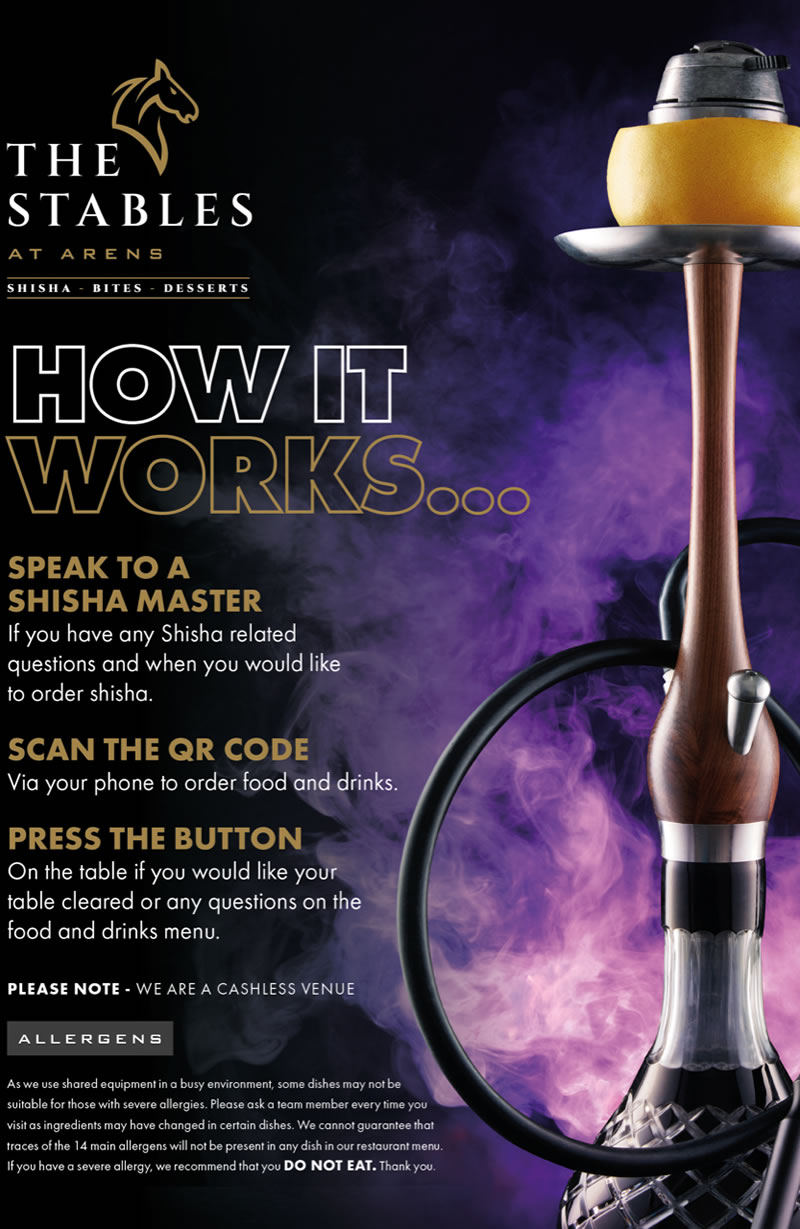 FAQs
What times do you serve shisha?
Wed, Thurs & Fri from 18.00 till late, Sat from 16.00 till late, Sunday from 16.00 - 22.00
Do I need to book?
No. We operate a walk-in only service on a first come first served basis.
How much time do I have?
2 Hours.
How much is it?
Shisha starts from £23.
How many Shisha's do I get?
1 Shisha shared between 2 people with food and / or drinks.
Click below to see our Shisha menu
What food and drinks do you serve?
Click below to see our menu
Do you show live sports?
Yes everyday including all major competitions.
Do you serve Halal dishes?
Yes please check the stables menu for the halal dishes. Certification can be provided on request. Please note that our kitchen also serves non halal dishes.